The Benefits of In-App Reporting
10/11/2021 | by Proximity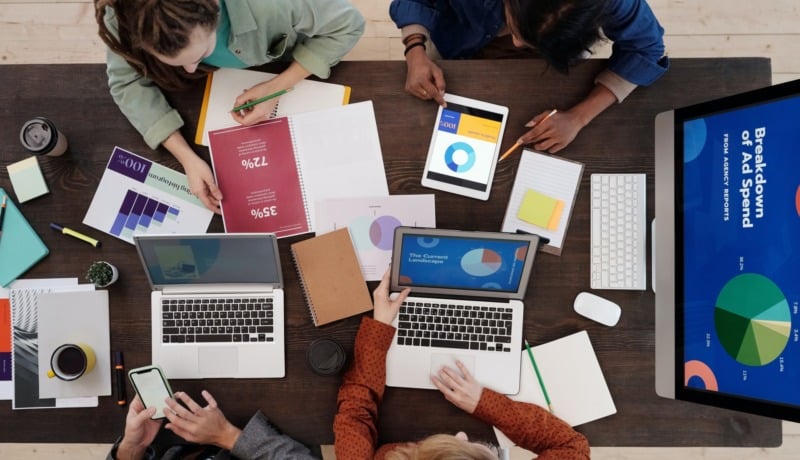 As personalisation has consistently been a key trend within the retail industry, customers are being offered a greater range of personalised services. This has meant the demand for a personalised experience has increased and customers have come to expect that their chosen brand knows and understands them.
As peak season kicks off, a challenge that will face many retailers is how to offer a consistently personal approach, while serving more customers. Enter In-App Reporting.
Our newest feature can help Sales Associates and Managers of brick-and-mortar retailers understand their customers quicker and more efficiently. The In-App Reporting feature brings valuable information, such as dashboards and reports, onto the sales floor for associates in an instant. With greater customer understanding store teams are equipped to offer a hyper personalised service to their customers.
How does In-App Reporting make this possible?
1. Track KPIs and Maintain Customer Relationships
The capabilities of In-App Reporting center around the ability of users to access dashboards and reports from any device with the clienteling app installed. For the first time, dashboards and reports are accessible on mobile devices. This feature was designed with the user in mind, and we believe the convenience of mobile with these added features will improve performance.
From the app, users are able to filter data within reports to display only their personal metrics and stats. This removes any irrelevant data that has the potential to obstruct essential tasks and responsibilities. The filter tool enables users to direct their attention to key performance indicators, including emails sent and open tasks.
The purpose of these features is to equip users with the necessary tools to build a more personalised experience for their customers. From the convenience of their mobile device, users are able to track their performance, access role-specific information, and update daily tasks.
2. Compare Weekly Performance Targets
Where In-App Reporting excels is the ability to compare performance metrics week-over-week. In these circumstances, the user is able to filter their reports to a weekly time frame in order to acquire a broader picture of their tasks and outreach for that period. Such a feature is an incredible opportunity that contextualises the user's connection with their customers and the brand.
From this point, the user can go a step further and compare the current week with the one prior. This offers a clear picture to the user of their recent performance, which then highlights areas that have improved, along with areas that could be developed further.
If a number of tasks weren't completed by the end time frame, that would become their focus. If the number of emails sent wasn't at an appropriate level, this would be the central focus for improvement.
The In-App Reporting feature provides tangible data that can be used to implement beneficial changes in user performance.
3. Oversee Storewide Performance
Although we've focused on the associate level thus far, don't assume that we've forgotten about management. The functionality of In-App Reporting expands beyond the individual associate, allowing managers to assess performance metrics across the entire store. This is made possible, again, through the use of filters to focus attention on individual associates, departments and teams, or storewide.
The flexibility of the In-App Reporting feature is intentional. With the application of filters, the user is empowered to take decisive action in response to the data presented by the dashboards and reports relevant to their role.
Specifically for management, In-App Reporting provides an all-encompassing view of the store and its associates, with the ability to identify and initiate action for improvements.
4. Elevate the Purchasing Experience
The appeal of brick-and-mortar stores, to a great extent, is based upon the individual attention and support provided by sales associates. Within the physical retail space, associates are capable of personalising a positive retail experience for the customer, which becomes more targeted over the course of multiple store visits.
In order to build such a strong relationship between customer and brand, associates need the most relevant information on-hand. The In-App Reporting feature will bring this information onto the sales floor for the associates' convenience.
Convenience is the major draw of online retail, but the personalisation of customer experiences is a significant element that physical stores can provide. Technology can move retail forward, and the In-App Reporting feature can elevate the experience of your customers.
This feature is available now as part of our V16 release, if you're an existing customer, reach out to your CSM to discuss In-App reporting. If you're not a customer yet, learn more about our platform or get in touch to have one of our experts show you our platform and how it could help you save time while being more personal, drive customer loyalty, and sell more. You can book a demo with a member of the team today, or reach out to us at hello@proximityinsight.com for any further information. Alternatively, you can follow us on LinkedIn.