Shop The Village: Powered by Proximity Insight's Retail Technology
28/07/2021 | by Proximity
Shop The Village was an innovative retail event, co-created by Emma Taylor, Vice President of North America at Reiss, Kay Moini, VP of Retail at Peruvian Connection and Ron Thurston, author of Retail Pride, designed to encourage footfall back to the West Village, New York. The initiative took place over the first two weekends in June, around the same time that the West Village was re-opening to the public after a series of lockdowns and restrictions. New Yorkers were able to come together, reconnect and unite with their favourite brands and retailers.
The Shop The Village event organisers got in touch with our US team to get involved with the project, initially as an event sponsor, but as we learned more about the event and the motivation behind it, it was clear that we could support Shop The Village with our retail technology solution.
The Shop The Village retail event was projected to draw in hundreds of additional shoppers to the West Village each day. Our team, led by Rob Neidzweicki, identified this as an opportunity for the participating brands to capture this data using our retail solution.
This data could then be used to gain insight into their customers and add more meaning to customer/brand interactions. This was made possible whether the brand was established in the area or a visiting pop-up with the use of simple QR codes.
How did our retail technology power Shop The Village?
Compliant data capture across multiple brands
Generated customer insights and trends
Built new customer relationships
Our partnership with Shop The Village went far beyond the integration of our retail technology. The spirit of the event was infectious with an obvious synergy among the organisers and our own passion for the retail industry. Representing Proximity Insight, Rob Neidzweicki joined forces with STV and set up camp nearby the West Village to offer very literal hands on support.
We interviewed Rob to hear about what it was like to take part in Shop The Village and impact it had on the residents and retailers alike.
What was the best part of Shop The Village?
There were many elements that made Shop the Village such a memorable experience. It was my first time being back on the East Coast since the pandemic started which was where I grew up. Seeing my mother again and a space that is so familiar to me brought up a lot of emotion. It made it clear how important it is to meet in person, not just virtually. Working with the brands was great, and having inspired conversations other than 'which shop are you from' was refreshing. Even commuting was exciting. The project was so different from anything I've done before; working together, building relationships and seeing the project through to the very end was amazing. It felt great knowing that I'd had a part in bringing all these people together with our retail technology.
What has come from Shop The Village?
Aside from the community coming together, brands who held pop-up stores found that the pop-ups paid for themselves. The power of the pop up shows that there is a strategy and value to short-term setups. Brands also realised that their fellow retailers are not always competition but partners that come together to realise the same goal.
"Brands also realised that their fellow retailers are not always competition but partners that come together to realise the same goal."
How did Proximity Insight power Shop The Village with our retail technology?
Being a part of Shop the Village allowed us to witness the true power of human connection. With regards to our retail technology, we collected data to see who was interacting with which stores, how they were signing up, and the use of the QR codes dotted around the event. We wanted to see how many people shared their personal information and used the retail technology. Interestingly, over 50s were the most interactive. They scanned every QR code and were not afraid to share with us. It really proved to the brands that collecting data can be as simple as sticking a QR code on a shop window and waiting for customers to scan it. We also helped other tech businesses get involved which in turn, raised more money at the event. Like I said earlier, it's not all about competition; it's about bringing people together.
"Being a part of Shop the Village allowed us to witness the true power of human connection.
How did the general public respond to Shop The Village?
They absolutely loved it. So many people wandered in and asked what was going on. We put grass out with picnic benches and seating areas, there was live music, ice cream trucks. It really felt like a brand new Bleeker Street.
What did it mean to you personally?
I am a super-extrovert so human interaction is my life. I love seeing people smile, hearing their life stories and watching them have a great time. Life is all about those little moments where you can put some work in and share the results with others in a positive way. I want to do more of this and continue to make a positive impact. At Proximity Insight, we have retail technology that empowers associates and improves their job quality.
How did Shop The Village and Proximity Insight's values align?
Connecting people together – it's as simple as that. At the end of the day, it's all about human connection.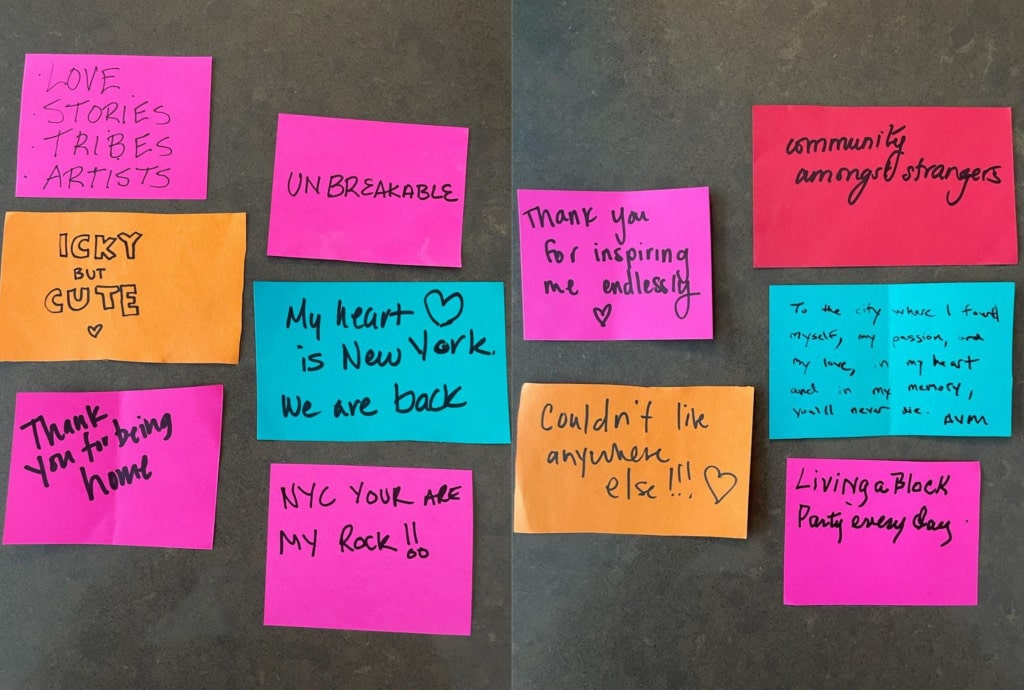 Read more about how Shop The Village came to life with the help of our retail technology, and our Sales Manager for the NCSA region, Rob Neidzweicki's first hand account of the launch weekend here.
Our retail technology enables brands and retailers to equip their teams with the power to connect with their customers, be that in store or virtually. Nurturing relationships, driving sales and increasing loyalty has never been easier. Get in touch with our team to explore our innovative retail technology solutions.