Dreamforce 2023: Clienteling and the benefits of AI
19/09/2023 | by John Wright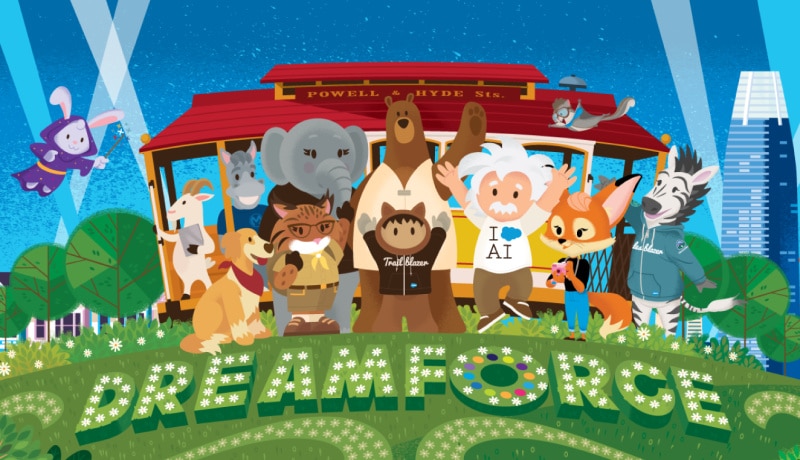 Dreamforce 2023 brought together retailers from across the globe, offering a wealth of insights and strategies to navigate the ever-changing landscape of retail. For retailers, the event underscored the significance of clienteling as a means to enhance customer relationships and drive sales.
With a significant focus on Artificial Intelligence (AI), I believe retailers left the conference excited at the prospective question of "Are we ready for AI? If so, how do we
leverage it?"
Below we explore some key insights from Dreamforce 2023, with an emphasis on the importance of clienteling and the benefits of AI from a retailer's perspective.
Clienteling: A Customer-Centric Approach
Retailers are desperate to know their customers and if they aren't, they should be.
The average retail associate today manages their job across 12 different applications. Even then with all of these applications, they still don't know who walked into their store unless that person made a purchase.
When they do happen to engage with their customer upon entry, the experience for both the retailer AND the customer can be "clunky", "disconnected", and "not organic".
Customers want to buy from a brand they know and trust, and at Proximity our focus is on developing personalized and long-lasting relationships with customers. By providing a single
application for associates, Proximity taps into the power and endless data of our Salesforce backend which showcases an intuitive interface for retail associates, and a magical
experience for your customers.
Leveraging Data for Clienteling
Salesforce's data analytics tools were showcased as pivotal in clienteling efforts. Retailers were encouraged to gather and analyze customer data, including purchase history,
preferences and behaviors. This data-driven approach allows retailers to make more informed recommendations and tailor interactions to each customer's unique needs.
With Proximity, our customers now can take action with this data via "Manual" or "AI-Driven" recommendations at store level. Our LIVE feed into the app allows for constant "real-time" data insights for every online or in-store customer your associates interact with.
As customers continue to shop and their data through interactions grows, Proximity will equip your associates with intelligent and creative ways to build those long-lasting relationships.
Personalization at Scale
Clienteling provides personalized shopping experiences on a large scale. Salesforce demonstrated how AI-driven personalization tools can help retailers create tailored product recommendations, content, and offers for individual customers, both online and in-store.
This personal touch can significantly enhance customer loyalty and sales, and Proximity brings this technology to life in the hands of EVERY associate who engages directly with your customer at a store level.
Empowering Store Associates by Mobilizing Customer Data
Dreamforce emphasized the crucial role of store associates in clienteling. Equipped with mobile devices and access to customer data, associates can provide real-time assistance,
offer personalized recommendations, and facilitate seamless shopping experiences.
Well-trained, motivated associates can turn casual shoppers into loyal clients.
Competitive Advantage
Retailers who harness the benefits of AI gain a competitive edge. They can anticipate customer needs, streamline operations, and deliver exceptional customer experiences.
In a competitive retail landscape, these advantages can make all the difference.
Dreamforce 2023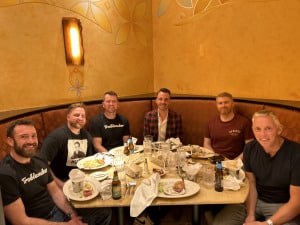 Last weeks event underscored the vital role of clienteling and the benefits of AI in the success of modern retailers. By adopting a customer-centric approach, leveraging data for
personalization, empowering store associates, and embracing AI-driven solutions, retailers can transform casual shoppers into loyal clients while gaining a competitive edge in the
market.
As the retail landscape continues to evolve, clienteling and AI will remain key pillars of successful retail operations, driving growth and customer satisfaction.
There is no doubt in my mind that AI has brought and continues to bring some of the most exciting innovative ideas to the retail industry. Consumer behavior is evolving and
with that expectations for in-store and online experiences are changing.
As a consumer we want to be known, understood, and made to feel special. We want our interaction with our retailers to feel organic, seamless, and low effort, and retailers need to be able to do this effectively at scale.
In Conclusion
So…how do we get there? Well, it could be very simple actually.
Choosing the right technology partner is a good start.
Choose a technology partner that you can grow with and evolve on.
Choose a technology partner that is not bound by system parameters that block innovation.
A partner owned and operated by individuals, who sold and learned in the trenches of retail.
Proximity is a technology partner that is constantly innovating and developing on the worlds #1 CRM Salesforce. We pride ourselves on not just delivering a world class and global product, but priceless and trusted guidance and consultations from decades and decades of first-hand experience.
Much like our customers who strive to build long lasting relationships with their customers, we work hard to ensure you have the technology and guidance you need to keep up with the pace of the ever changing technology landscape.
So, are you ready for AI?
Maybe.. Maybe not. But whatever goals you have for the next five years and beyond, Proximity will work alongside of you to overcome and thrive amongst the rest.