The Power of Thank You Webinar Review
21/10/2020 | by Proximity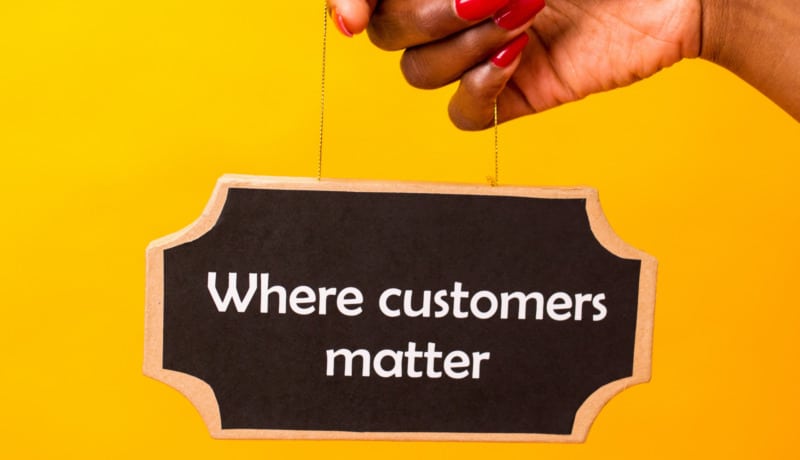 "Retail is changing from transactional to personal, and the power of people is more important than ever before."
Last week, we were lucky enough to have Ron Thurston, retailer and author, join our CEO and Co-founder Cathy McCabe in conversation for our event, The Power of Thank You. The webinar demonstrated how impactful two very small words can be, discussed the current retail landscape and celebrated the launch of Ron's brand new book, 'Retail Pride' which has since become the best seller on amazon.
Storytelling with Data
At Proximity Insight we're passionate about how data can be utilised by any brand. It allows retailers to understand the way in which their customers shop, and gives them the ability to use the data to strengthen their customer relationships. This is a great example of clienteling.
"Understanding data and your customers is essential, especially in the current retail climate. As a retail platform, we work really closely with our clients to draw out insights to give us data driven actions that are used to build and nurture strong, long-lasting relationships.
"Additionally, the channels are blurring. We need to embrace the unified way of shopping, which has been coming our way for some time. This is not just being pushed by COVID or the pandemic, but it is solidifying the fact that at the heart of retail, it's all about being human and the relationships that customer-facing teams build upon."
So what benefits do brands see after using their data to build upon customer relationships? Many customers seek out relationships with sales associates, whether they are shopping in store or online. This gives brands an excellent opportunity to nudge 1-2 more sales a year per customer, which can have a huge impact on sales and revenue.
"Metrics are essential, and the journey of how they are achieved is equally important."
Ron Thurston, Retail Pride
Key Metrics
Our key metrics include Open Rates, Conversion Rates, Response Rates, Time to Attribution, Active Users, and Outreach Per User. We aggravate all of the data generated from these metrics to help our clients optimise every aspect of our platform.
Our target KPI's see 50% open rate, 15%-20% response rates and 15% conversion rates. Our open and response rates have increased since there was less opportunity for customers to shop in-store earlier in the year.
"When we look at our high achievers, the results are astonishing." 65%-75% Open Rate, 45%-80% Response Rates and 20%-30% Conversion Rates.
This is another factor that makes it even more abundant that there will always be a need for organic, real communication. Online shopping alone doesn't quite satisfy shoppers' need to reach out and discuss their buying journey and habits. "Sales associates don't often realise, especially when their customers are shopping online, the huge impact they have on both the brand they work for and the customer itself."
Appointment Based Commerce
Whether in-store or online, we have seen a huge surge in demand for Appointment Based Commerce. We're seeing 70% attendance rate, 45% conversion rate and 25%-30% ATV increase. There is still a desire and intent to purchase. Cathy believes that once restrictions are lifted, both online and in-store appointments will continue to increase in popularity, as well as become more common in high-street brands.
"People want to make a connection with you, your team and your brand."
Ron Thurston, Retail Pride
"Often, there's a huge void between having a wonderful purchase experience and having someone follow up after your customer journey is complete. A Welcome Email to introduce customers to your brand is not enough. Even if you take a small percentage of customers and simply thank them with a personal message, you can make a powerful difference."
Over and over again, we are seeing that the two simple words 'Thank You' can have a huge impact on your clients. A customer that has had a thank you message tends to have a higher lifetime value, will stay with you longer, will buy across more product categories as well as being more profitable across the board.
"Humans are, at our core, social beings and we thrive on interactions with others."
Ron Thurston, Retail Pride
Q+A
The Q+A portion of the webinar gave Cathy the opportunity to ask Ron some insightful questions regarding his experience in the retail world. Rob gave extremely impactful and thought provoking answers.
Cathy: What was the catalyst that made you want to tell your story?
Ron: After years and years of hiring people, meeting people, visiting stores, I realised there was a common thread that retail is an 'accidental' career that's okay to love. So many people within the industry unintentionally started within retail and found themselves surrounded by great people, who worked for great brands. The pride that these people have inspires me in such an enormous way. I started a blog a few years ago and assessed the need for a message on the topic of retail and received a very positive response. I then began to write the book!
Cathy: Why do you think it's an underrated career?
Ron: Because sometimes it's considered 'accidental'. It also doesn't have a 'college degree' start. The job is driven by experience and hard work, there's no certificate that says 'I'm going to be good at this'. The hard work is self taught. Working in retail is open to anyone. Any race, any gender, any sexual orientation. However you identify yourself, retail is open to all. All it requires is hard work and a great attitude to be successful. You are in control of your own destiny within the retail industry.
Cathy: What's so interesting is that you can start on the shop floor and end up in finance, or IT, or buying and merchandising. The possibilities are endless. What I loved about retail was the interaction with customers, and how diverse the career can be. It's a great shame that retail isn't seen as a more compelling career.
Ron: But we can change that.
Cathy: What are your thoughts around the importance of the customer?
Ron: There has never been a more important time to understand what customers are doing. We need to know even more about them. All the metrics related to their spend, frequency, location etc has all shifted. We have to analyse it all equally. We can't just sit down, cross our fingers and hope that it will work out. We have to be smarter, we have to be more analytical. We need to get across our sense of empathy and curiosity. We need to ask our customers how they are feeling? Are they okay? What's going on and how can I support them? It always starts with checking in and making sure people are okay.
Cathy: Customers are craving human connections and communication. It's really insightful for brands.
Cathy: What would your words of advice be for someone who is looking for a job and is struggling to get back into a role?
Ron: Use opportunities like this to connect and build your network bigger. Even six months ago when we first began to participate in webinars there were some extremely interesting people on panels that I reached out to. Use tools like LinkedIn. Find out who you want to work for, where you want to work, who you want to work with. Don't be afraid to reach out to people and jump to the biggest person you can find and ask for 15 minutes of their time. I've chosen to work for brands who are customer and people centric. Work out what jobs suit you best after figuring out what you're really good at, and doing your homework. Be a thought-leader in your own right within the retail industry.
Watch the entire webinar HERE.