Double triumph as Fraser Hart & Fields the Jeweller partner with Proximity for clienteling success
15/08/2023 | by Lucy Lefroy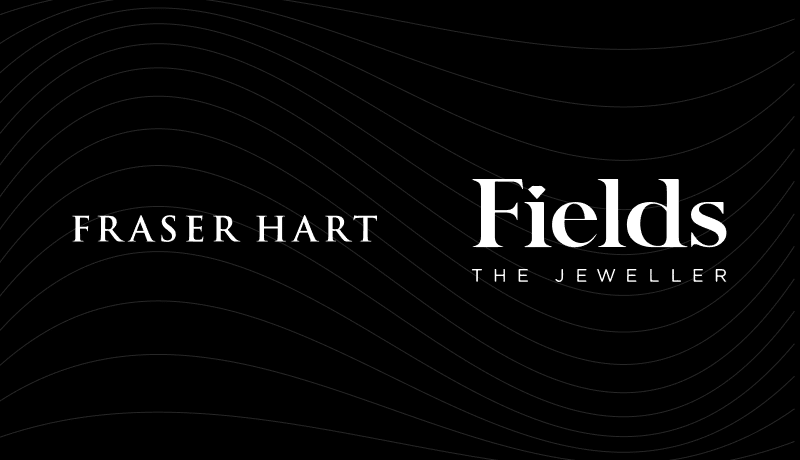 PRESS RELEASE
as seen on PR Newswire
London, August 15th 2023
The Anthony Nicholas Group (ANG), acclaimed for its high quality jewellery watches and diamonds and award-winning customer service, has chosen Proximity to deliver a clienteling solution that will strengthen and transform customer engagement for its trusted brands Fraser Hart and Fields the Jewellers. The partnership reflects the shared vision of both organisations to provide clients with an unparalleled level of service and personalisation.
Proximity, home of the award winning Retail Super-App, is thrilled to collaborate with these exclusive brands, further solidifying their position as leading retail technology solution providers within the jewellery industry. With its innovative all-in-one clienteling and experience platform Proximity is set to enhance the personalised shopping journey for clients of both Fraser Hart and Fields the Jeweller.
"We are honoured to have been chosen as the preferred partner for Fraser Hart and Fields the Jeweller. "This partnership underpins our dedication to redefining customer engagement through digital innovation. We look forward to working closely with these iconic brands to create memorable shopping experiences for their customers."

Cathy McCabe, CEO of Proximity
Proximity's retail platform is designed to seamlessly blend the physical and digital realms of shopping, providing a unique and tailored experience for each customer. With its suite of clienteling modules, including appointment booking, virtual consultations, event management, and more, Proximity has all the tools sales associates need to forge deeper customer connections, resulting in increased brand loyalty and higher customer satisfaction. 
The Anthony Nicholas Group has recently invested in fully integrated Salesforce CRM functionality. Because Proximity's tool is built natively on Salesforce and is the number one rated clienteling tool on the Salesforce AppExchange, Proximity's Retail Super-App is best placed to provide all the tools and expertise needed to enhance the customer engagement for these brands.  
"As a result of major investment across our digital platform and capabilities, including a new website, CRM and clienteling we now have a much stronger customer experience and ability to serve our customers seamlessly across every channel. We're excited to continue this journey with Proximity and ensure we empower our teams to make every customer feel special".

Noel Coyle, CEO of The Anthony Nicholas Group
Proximity's award winning Retail Super-App is a platform designed to transform how brands connect with their customers. Their cutting-edge solutions empower retailers to create exceptional customer experiences through data-driven insights and personalised interactions. The Retail Super-App streamlines customer data management, enables clienteling strategies, and delivers comprehensive omnichannel solutions, all with a focus on innovation and customer success.
Fraser Hart was founded in 1936 in Glasgow and now stands as one of the UK's leading jewellers with 28 stores nationwide. Recognised for exceptional customer service through numerous awards, including shortlisted for 'Retailer of the Year' in the UK Jewellery Awards, people are at the heart of everything they do. Authorised stockists for leading brands including Breitling, OMEGA, TAG Heuer, Longines, TUDOR, IWC Schaffhausen, Panerai, Chopard, Gucci and Rado, among other brands.
Fields have been offering exceptional customer service for over 40 years. With a trusted name now synonymous in Ireland with fine jewellery, quality watches and giftware, award-winning Fields has gained a reputation as a much-loved brand across the country both for milestone moments as well as everyday luxury. Providing a wide range of luxurious diamond jewellery made from precious metals including necklaces, pendants, bracelets, and earrings as well as an authorised stockist for leading watch brands, Fields has something to suit everyone.