Customer Experience leaders perform better during a recession
06/11/2020 | by Proximity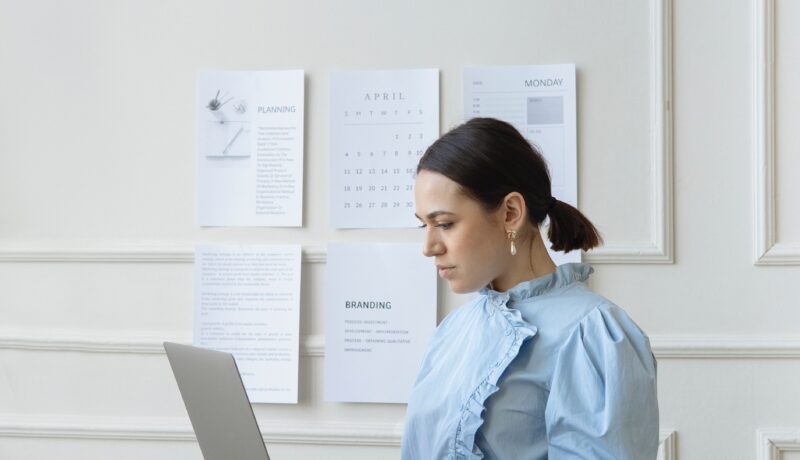 The Covid-19 pandemic has already caused a great deal of heartbreak to so many: the loss of loved ones, less contact with family and friends, business' struggling to survive, loss of jobs and livelihoods, and all the mental-health issues these things can bring.
But even when the virus's threat to health has been diminished by vaccination or 'herd immunity', it is highly likely that we will continue to feel the after effects for some time to come. The impact to the global economy could trigger the worst recession since World War II, and sectors such as aviation, automobiles and retail being amongst the worst hit.
The retail sector was already undergoing a high degree of change due to a diverse set of factors, from the continuing rise of online shopping through to consumers demanding environmentally sustainable and ethically produced products. The forced store closures in many parts of the world, consumer concern leading to reduced footfall and less occasion to buy certain product types have all had repercussions.
But there have been bright spots of note – luxury, leisurewear, beauty and homeware have all been faring remarkably well, and brands with a strong eCommerce presence have reported an uplift in online sales. But as the recession continues, furlough schemes end and consumers are increasingly conscious of how and where they spend their money, how do brands succeed?
Customer Experience leaders perform better during a recession
According to this study, Customer Experience leaders regularly outperform the market, and this is never more relevant than when in the face of unfavourable economic conditions. I recommend that you read the study in its entirety, however, my key takeaway is that when a brand consistently delivers an impressive experience to customers, it triggers behaviours that influence business financials in two important ways:
Revenue Growth
Asides from positive word-of-mouth, happy, loyal customers have better retention, are less likely to shop on price alone and are more willing to entertain offers for other products and services – all of which helps raise revenue. During a recession and without great Customer Experience, customers are more likely to be price-sensitive and inclined to make their purchasing decisions based on the lowest price.
Expense Control
The study states that this is the part of the customer experience economic equation that many businesses fail to appreciate, and that "When you have happy, loyal customers, it helps to better control – if not reduce – your expenses. For example, due to all the customer referrals you're getting, you can spend less on new business acquisition – which reduces expenses. In addition, happy customers tend to complain less, putting reduced stress on your operating infrastructure (e.g., lower call volumes), thereby also helping to keep expenses in check".
In short, whilst customers do buy less in a recession, they do still buy, but are far more selective in their buying choices.
How can brands improve their customer experience?
According to 'Conceptual Selling', by Robert Miller and Stephen Heimann, in over 50% of cases, lack of trust is the primary reason the customer decides not to buy. The next highest categories for not buying: 'no need' and 'no desire to change', both hover around 10%. 'No urgency' and 'no budget' trail even further behind.
So creating and fostering a relationship based on trust and loyalty with the customer is perhaps the single most powerful thing a brand can do to improve the customer experience, and as mycustomer.com comments:
"True loyalty happens when there is an emotional engagement with the organisation or product. This engagement comes from experiencing the brand or organisation in unique way that creates true value for the customer. And this emotional engagement matters. As Ogilvy found in its annual BrandZ survey: "Companies that were successful in creating both functional and emotional bonding had higher retention ratios (84% vs 30%) and cross/up sell ratios (82% vs 16%) compared with those that did not"."
But loyalty goes both ways – it's not just about the customer being loyal to the brand, but about the brand being loyal to the customer too, and one of the most successful ways to do this is using the power of personal – and I don't just mean the use of a super-smart AI algorithm personalising a customers online experience or automated emails. Whilst these have their place and are valuable tools, consumers are increasingly aware of and fatigued by this approach when used in isolation.
Equipping customer facing team members with the right tools to understand their customer: Helping them to make informed choices, following up with them post purchase, sending them a personal happy birthday message, inviting them to a VIP event or simply checking in with them if there has been a change in their contact pattern all help to build that trust and loyalty.
And the conversation goes both ways – customers increasingly want to connect with a real person who recognises their needs as an individual. Faceless websites with an email contact form and no way to speak to a real person simply don't provide the great customer experience that customers will be demanding before committing to a purchase. Increasingly digital savvy customers want to connect quickly and with ease using whatever channel they prefer – and that channel might change depending on the customers activities. They may start a conversation on Live Chat whilst sat at a desktop, but switch to WhatsApp when they're on the move, and failing to enable this leads to a poor experience and can damage the trust that the customer has in the brand.
In summary, when the economy is dismal don't let the customer experience be the same. Great customer experience not only makes the customer feel valued and special, it's also an attribute that can help build resilience in unfavourable economic conditions.