How omnichannel apps improve customer experience
15/10/2021 | by Proximity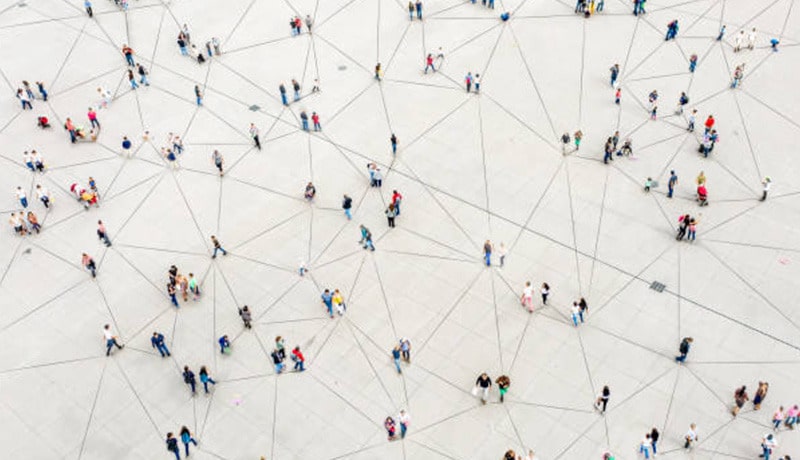 To create an omnichannel experience, it's essential for retailers to join the dots between their physical and digital presence. Having multiple channels for users to engage with a business is now the norm.
Take Instagram, for example. What used to be a simple, photo-sharing social media app has grown exponentially into an e-commerce platform for brands to capitalize from. Users enjoy flitting from app to website to social media platform to bricks-and-mortar stores and then back again. They immerse themselves into all aspects of a brand's experience and shop from multiple platforms. The question is, how can omnichannel apps improve the customer experience and connect all these various touchpoints?
What exactly is an omnichannel customer experience?
As touched upon above, an omnichannel customer experience is one in which the customer interacts with a business across multiple touchpoints in a seamless journey. For example, a shopper may be browsing social media when they see an advertisement for a dress they really like. They click the ad and are taken to the brand's website. Unfortunately, the dress is out of stock in their size, but they can see that it's in stock in their local store. Finally, the customer goes into the store and purchases the dress there. The customer has interacted with the brand in 3 different ways. The important thing to note is that the customer had a smooth experience jumping from channel to channel.
Why is it important to create a smooth omnichannel experience?
A bad omnichannel experience is one in which the customer cannot jump from ad to website to store with a smooth transition. The customer may see the advertisement for the dress but then not be able to find the product on site, or know which store it could be located in. The retailer has fallen at the first hurdle by not giving the customer the information they need in order to make a purchase. If a customer has a bad, disjointed experience then the brand will lose sales, decrease customer loyalty and struggle to reach their targets. This type of interaction or journey cannot be described as omnichannel.
Omnichannel experiences ensure quality customer journeys from beginning to end, regardless of how many or little channels a customer uses. By creating positive omnichannel experiences, retailers see an uplift in sales, average transaction value and customer retention/loyalty. This is undoubtedly important for brands and retailers to continue to grow and be successful.
How does a brand create a good experience with an omnichannel app?
This is where Proximity Insight comes in. We connect the dots between channels and give our clients the tools they need to be there for their customers, whether they be shopping digitally or in a bricks-and-mortar store. We enable retailers to personalise their customers' experiences across all channels including live chat, video chat and virtual consultations. Linking these channels together using one, simple to use, easy to implement clienteling platform enables sales associates to communicate with their customers using one single app, even if their customers are communicating with them via various channels. This ensures smooth, high quality correspondence no matter where the client may be.
Our clienteling platform doesn't stop at high-quality communication. Other features include Task Management, Email and SMS capabilities, Customer Information, Product Recommendations, Transaction Information and Attribution and Performance Reporting.
Task Management gives Sales Advisors the ability to manage their time effectively and automate reminders about VIP clients. Email and SMS capabilities allow our clients to communicate with their customers efficiently, whilst having the ability to create carefully personalised and curated messages. Customer Information allows users to retain more information about their clients and therefore make relevant and personalised recommendations. Product Recommendations allow sales associates to send shoppable product information to their clients directly without having to divert to the website for product links. Transaction Information gives sales associates the ability to see historical transaction data and make appropriate recommendations based on the data. Finally, Attribution and Performance Reporting enable the head office team to have an in-depth understanding of their teams' performances.
These features allow our clients to offer their own customers a seamless, omnichannel retail experience, no matter how or where they are shopping. Our clients see an uplift in transaction values, an increase in conversion rates and higher customer lifetime value.
To learn more about the huge benefits of our omnichannel clienteling app, book a demo, follow us on LinkedIn or reach out to us at hello@proximityinsight.com.