Getting the most from your Appointment Booking facility
12/11/2020 | by Mel Jensen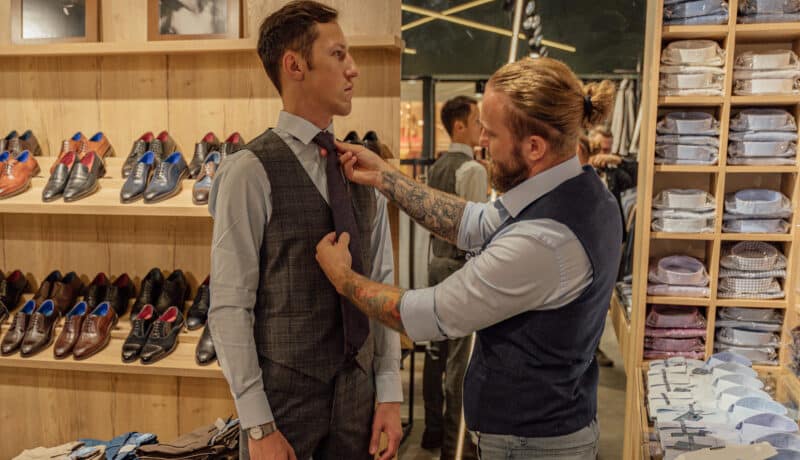 Appointment booking capabilities have had their place in retail since retail first began. However, triggered by the pandemic, consumer demand for both digital and in-store appointments has surged in recent months.
With social distancing limiting store capacity and consumer concern (plus newly announced lockdowns) reducing footfall, brands that have added appointment booking capabilities into their toolkit are ahead of the pack.
In fact, when we recently polled our customers asking them how had the role of their customer facing teams changed since the pandemic began 83% responded that that adoption of technology to serve customers remotely had accelerated, and that 53% were now managing store capacity with technologies such as queuing and appointment booking.
And when asked which was the most important feature for their customer facing teams right now, the top answer was "Virtual Appointments / Consultations"
So whilst it's clear that an Appointment Booking facility, be that for a virtual appointment or an in-store appointment, can be an extremely valuable tool, it will only work if your customers know about it. Read on for some best practice tips that will help help maximise the potential of your Appointment Booking tool:
Personally invite your customers to book an appointment
Making your customers feel special and valued pays dividends, and so personally reaching out to them to make them aware of the service and to invite them to book some time with you makes a lot of sense.
Whether already conversing with the customer, or using the appointment booking facility as an opportunity to reconnect, you can make it easy for the customer by sending them an Appointment Booking link via email, SMS, social messaging or live chat.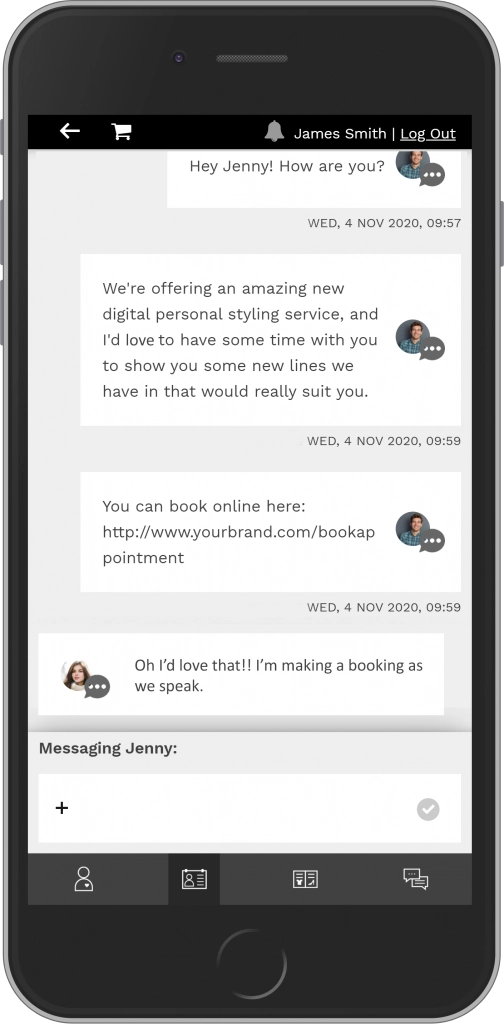 Include an Appointment Booking link on marketing emails
And whilst a personal connection is more powerful than a generic message, make the most of any automated messaging by clearly including a link to your Appointment Booking page on all outgoing emails.
Use the power of Social Media
Social Media has the power to reach a larger (and arguably a more digital savvy) audience.
Offering a way to book a digital consultation via social media represents a fantastic opportunity to introduce your brand (and your excellent customer experience) to new customers, as well as making it super simple for existing customers to engage in a purely digital way.
Here's a great example of a company that's getting it right – David Jones are leveraging their social following to inform customers about their virtual consultation service: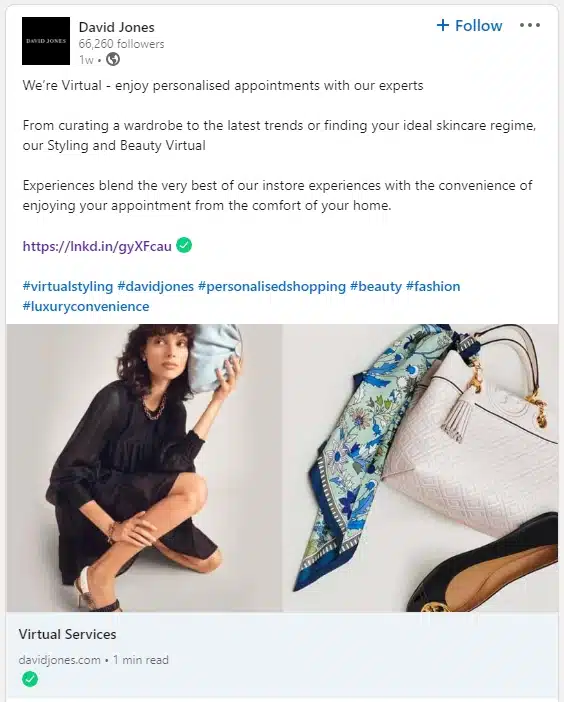 Create an Appointment Booking page on your website
Creation of a dedicated Appointment Booking page that offers more details about the service as well as making it easy to book not only helps to optimise your SEO, but allows you to send appointment booking links via email, SMS and social with ease.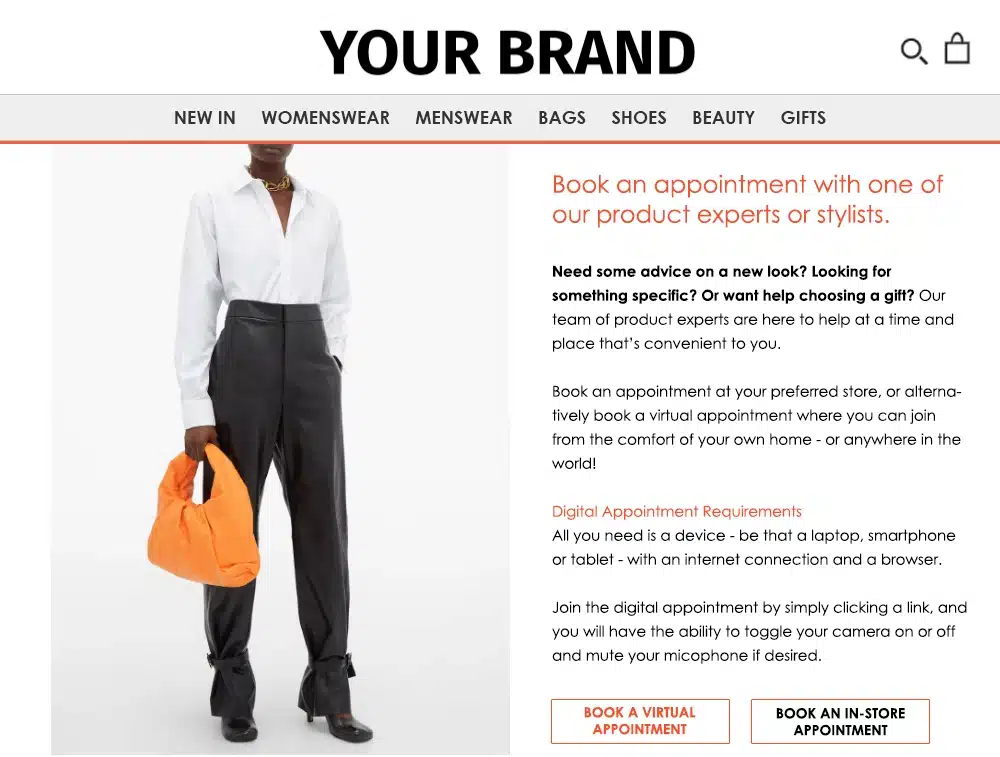 Promote Appointment Booking on your Key Pages
It's absolutely essential that you promote your Appointment Booking offering on your key website pages. The key pages are those that receive the most amount of traffic, and this is likely to be your home page and key category pages, but may also include PPC or other campaign landing pages.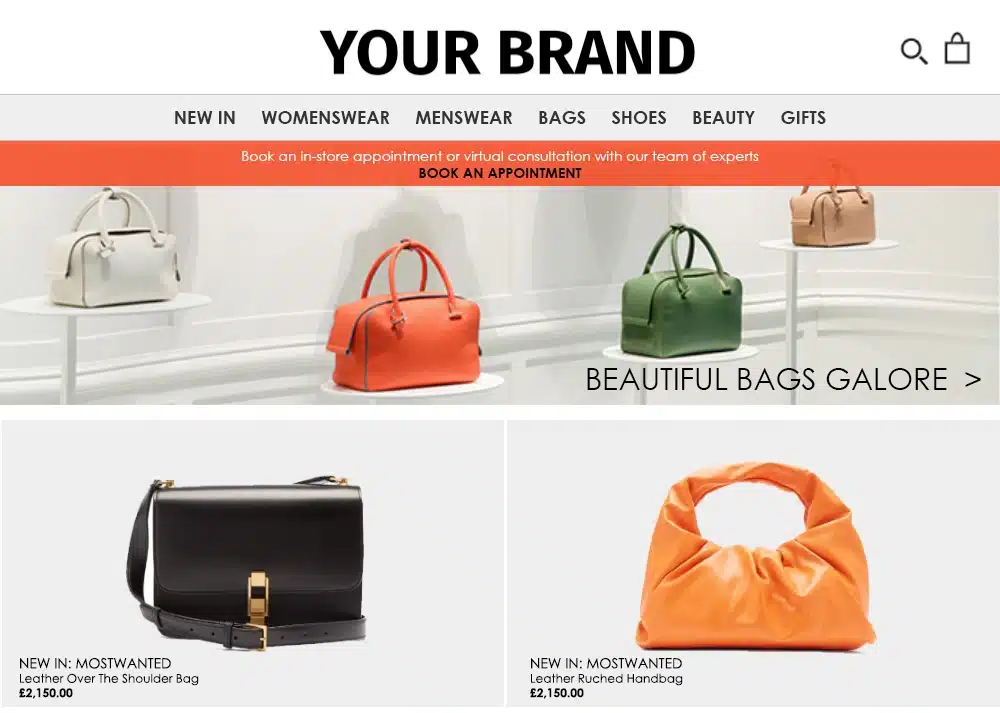 Depending on what is best for your site, this could be handled as a pop-up or banner, or even simply added to your navigation bar to be displayed across all pages. Promote Appointment Booking on your Product Detail page
Many customers will arrive on your site to a specific product detail page, or will have browsed to a product that they like but have questions about. Not including an Appointment Booking call-to-action here could be a missed opportunity.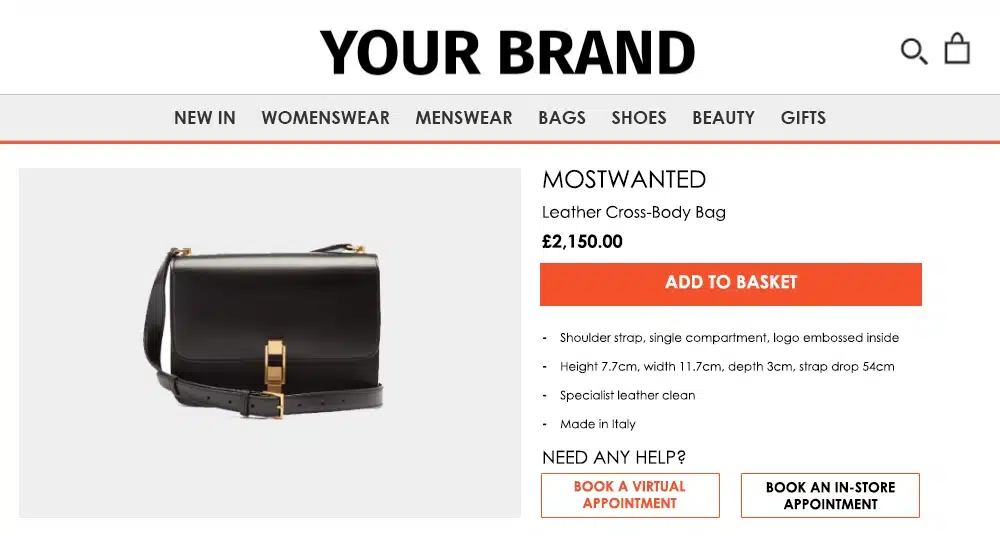 Promote Appointment Booking on your Store Locator and Store pages
If a customer is searching for a local store, it's likely that they are thinking about phoning or popping in. Enabling them to pre-book an appointment will help manage footfall in store as well as ensuring the best possible service is provided to the customer.
And whilst the inclusion of the Appointment Booking call-to-action on this page is especially relevant for in-store appointments the customer may prefer to have their appointment from the comfort of their own home rather than heading into town, so if it's a service your offer make sure you include a virtual appointment option here too.