10 Things I Miss About Stores
07/04/2021 | by Proximity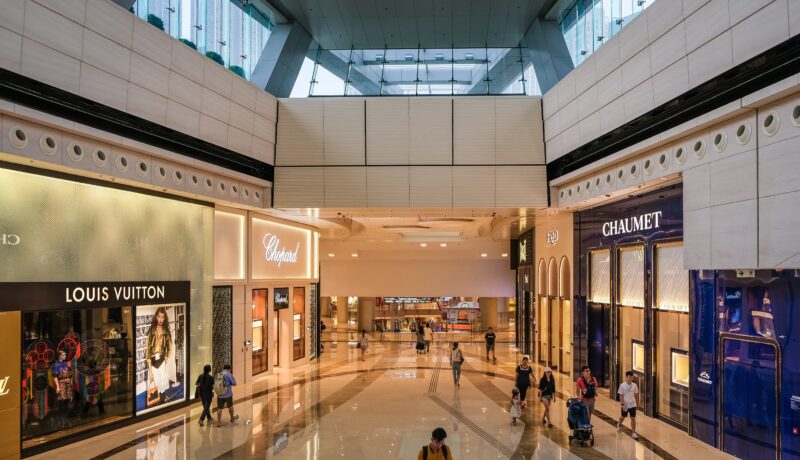 Over the last year, we've all had to deal with many rules and restrictions. One place that we, as retailers, have greatly missed is the high street. There is nothing quite like the hustle and bustle on a bright, busy morning as we make our way to our favourite stores, ready to become immersed in an expanse of product offerings. But what exactly about stores have we missed?
I miss the way you make me feel when you open your doors at 10.
I miss the store associate finding me a product I love again.
I miss the bright, shiny changing rooms and being able to try clothes on.
It really made a difference when it was hard to decide upon.
Browsing is another thing that made me feel great.
Spending hours in a store, staying there til late.
Taking lots of products from all the racks and rails
Gives me such inspiration, it never, ever fails.
I miss the way I feel when I find that perfect dress.
Feeling excited about products, it really is the best.
Immersive customer journeys, that's where the future lies.
Being lost in the experience, I miss it, I could cry.
Connecting with other people is what I crave the most.
Chatting with other customers is harder when stores are closed.
I miss the way you make me feel when I walk through your doors
I can't wait for retail to open,
GET ME BACK TO STORES!
With stores set to reopen next week, we've been thinking a lot about how important it is to have efficient instore clienteling. Clienteling is a hugely powerful technique used to nurture long-term relationships with customers based on their previous buying habits, behaviours and preferences. This allows store associates to deliver a highly targeted and personalised service. Instore clienteling builds trust, drives loyalty and increases sales, making it a must-have for brands. Our digital retail platform is a perfect example of how sales associates can continue to reach out and nurture their relationships with their clients, both instore and online. Our target KPI's see 50% open rate, 15%-20% response rates and 15% conversion rates. Our open and response rates have increased due the fact that there was less opportunity for customers to shop in-store throughout the year.
To learn more about the benefits of clienteling and the impact it can have on your business, get in touchor book a demo.