How accurate were Deloitte's 2019 Retail Trend Predictions?
06/08/2019 | by Proximity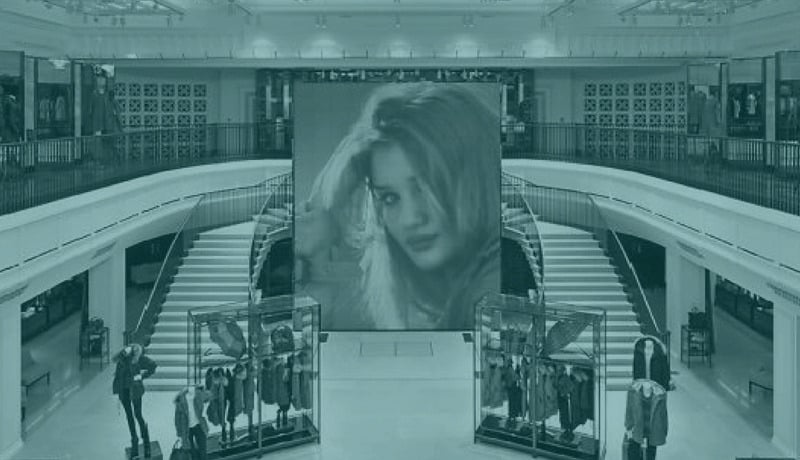 In January this year, Deloitte published a blog post called 'Retail Trends 2019'. Halfway through the year, we have decided to take a look at their predicted trends and see how they have panned out.
In-store Revolution – Retail Trend One
'In the future, we believe there will be fewer better stores. With smaller portfolios of stores, retailers will be able to invest more to ensure those stores meet the needs of their consumers. During this period of disruption in retail, innovation has continued with many retailers taking the opportunity to reconsider the role their physical stores play in delivering the overall customer experience.' 
Overall, stores on the UK high street have been closing at a vast rate. For example, in May it was announced that M&S plan to close 110 of their stores 'as part of its reshape for both food and clothing', according to the Express. But M&S have not yet developed a new customer experience in their remaining stores. Other high street stores such as Nike have not closed stores but are putting a lot more focus on making their larger stores, such as their Oxford Street flagship, a hub for customer experiences and innovation. For example, shoppers are able to customize Nike trainers within the store. Luxury brands are also putting a focus on their larger stores. For example, according to the Guardian, Burberry are closing down 1 in 10 of their stores in order to 'focus on turning its flagship stores into luxury destinations for well-heeled shoppers.', showing us that distillation rather than dilution is a better approach for retail going forward. Having fewer, more exciting, engaging stores in prime locations make more sense to represent the brand as well as proving to be more profitable.
As a part of this predicted trend, Deloitte also spoke about concept stores. 'Increasingly we are seeing retailers innovating at scale; opening large concept stores.' Concept stores are retail environments that cater for one specific lifestyle – for example, should a member of Urban Outfitters' target market walk into one of their stores, they will find that every product sold there, fits their lifestyle: home furnishings, crockery, books and of course, clothing. The idea behind concept stores are that the target market won't ever need to shop anywhere else. This builds extremely strong customer loyalty. The fact that large brands such as Urban Outfitters, Burberry and Nike create conceptual experiences within their stores prove Deloitte to be correct – 'a new wave of stores are opening bringing new brands, new services and new experiences to the beleaguered high street.'
'Re-inventing Retail' – Retail Trend Two
'It's not just stores that are changing; as the way that consumers shop evolves, the model of retail is adapting to meet consumer needs and behaviour.'
Deloitte considered 'thrifting' or shopping second-hand to be a big part of what would reinvent retail in 2019. As awareness of sustainability is on the rise, more stores are making an effort to ensure they use sustainable materials when creating their products. This has been received well by consumers, as 'they look to recycle and reuse the products they buy.' This point has been proven to be true as brands such as Zara have recently vowed to ensure all of their products will be made of sustainable materials by 2025 (Marketing Interactive).
Deloitte also claimed that social media is the new 'shop-window'. They predicted that browsing for clothing on social media would become even more popular in 2019. This has also been the case, with Instagram's checkout feature being so successful that Instagram themselves have recently launched an account named @shop, 'to showcase and introduce different fashion, beauty and lifestyle brands from around the world.' (Huff Post).
However, Doug Stevens, Retail Prophet, argues that physical retail stores are the most powerful media channel available to a brand. 'Unlike digital media where the consumer's true level of interest or engagement can be debatable, a physical store can validate the consumer's actual physical presence and participation in the experience.  We can connect directly and intimately with them. And, increasingly, we can measure the causal outcome of that physical experience.' He believes that brick-and-mortar stores are already a form of media that consumers are interacting with, but most brands aren't measuring their store metrics like they do with their website or social media metrics. By remaining focused on stores, retailers will continue to attract their target market. So let's not forget about how important offline channels are in re-inventing retail.
'East beats West' – Retail Trend Three
'From the self-service supermarket, through the modern department store to the development of e-commerce, many of the major innovations in retail have been developed in the West before being exported around the World. While the pace of development in the US and Europe is arguably as fast as it has ever been, the rate of change in the East and particularly China is happening even faster.'
Deloitte predicted that China will lead the e-commerce revolution and still have plenty of room to grow. The fact that Alibaba has recently partnered up with Salesforce supports this prediction, alongside the growth of the amount of products being sold via WeChat. According to Business of Fashion and the 2016 WeChat Data Report, '200 million users of the platform have linked payment cards with their WeChat accounts and 34 percent of users spend over 500 RMB (about $72) per month, six times more than 2015, via the service.' More recently, Cartier, Bvlgari and other luxury brands have been flocking to WeChat to make sales, according to Tech Crunch. Jing Daily claims that luxury brands cannot afford to skip WeChat marketing – it gives brands access to a huge market of potential customers, clear conversion analytics and tracking, online to offline integrated marketing, social interactivity within WeChat and full control of brand identity.
In conclusion, it is clear that many brands have certainly started to revolutionise their stores, attempting to draw in as many new and existing customers as possible – if they didn't evolve, brick-and-mortar stores would certainly be on their way out, with online shopping eventually taking over completely. Sustainability efforts have also changed the way consumers think as well as shop. More people are making an effort to buy second hand and buy from less fast-fashion stores, containing the amount they buy and never wear again. Re-selling apps such as Depop have also made it easier for customers to buy second hand. Finally, western brands have opened themselves up to more eastern shoppers, ensuring their company has as much exposure as possible to as many consumers as possible. It is clear from these findings that Deloitte did their research when it came to making these three predictions for the retail world in 2019, exactly as we would expect from Deloitte.