Unleashing your Customer Keepers
14/09/2020 | by Chris Wood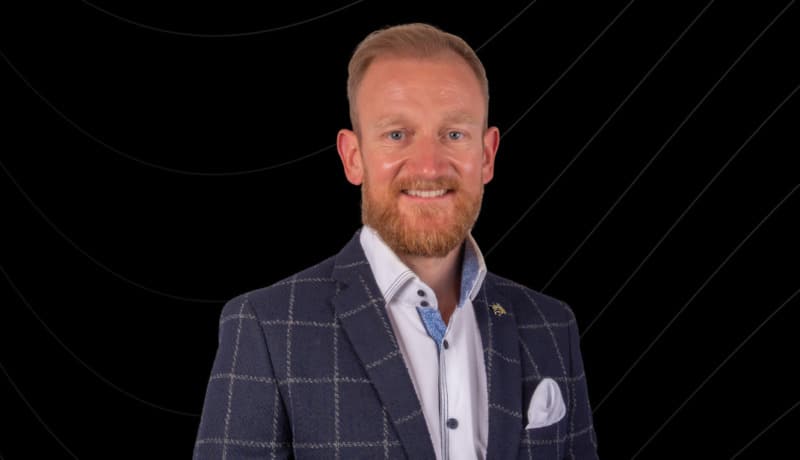 A few weeks ago I commented on M&S gaining nearly 2m new online customers and increasing online sales by 39%. At the same time, they announced over 7,000 redundancies as in-store clothing and homeware sales dropped 48%. "Never the same again" is the name of their company programme to adapt to the changes that COVID-19 has accelerated the necessity of.
Many retailers are seeing the same. Store sales down, online sales up. An overall industry trend that has progressed throughout the last decade, so it shouldn't be a surprise that it's happening. COVID-19 has brought with it a pace of change that many retailers are struggling to adapt to.
This is also amidst a significant shift in consumer behaviour. Materialism is down, minimalism is up. Sustainability and ethical trading are the cornerstones for many retailers now as they seek the approval of their well-informed, socially connected customers.
But what hasn't changed is the fundamental psychology that drives our behaviour. Core to our decision-making process as humans is how something will benefit us or help us avoid pain, as the spending spree on toilet roll, dried pasta and hand sanitiser earlier this year demonstrated so clearly. Whilst what we bought changed overnight, the reasons for this change didn't. A pandemic isn't going to change the way our brain's reward system works.
An outcome from most consumer purchasing decisions is the emotion that it emancipates. The joy of buying that coveted Chanel 2.55, the excitement of getting the latest iPhone, or the sheer relief of bagging the Andrex multi-pack.
So as retailers scramble to transfer their energy and resources into supporting more online sales, they must consider how they continue to elicit these emotional responses from their customers. A Christmas advert may not do the trick come next year. What will endure are these joy-filling, eye-widening and bond-making experiences that forge trust and real loyalty.
For many, the secret lies still within their bricks and mortar. The heartbeat of retail for the past two centuries: their store associates.
Store associates have been the key to delivering these emotional reactions within customers, combining product, brand values and customer service into a cocktail that serves the perfect amount of experiential retail that keeps customers coming back for more.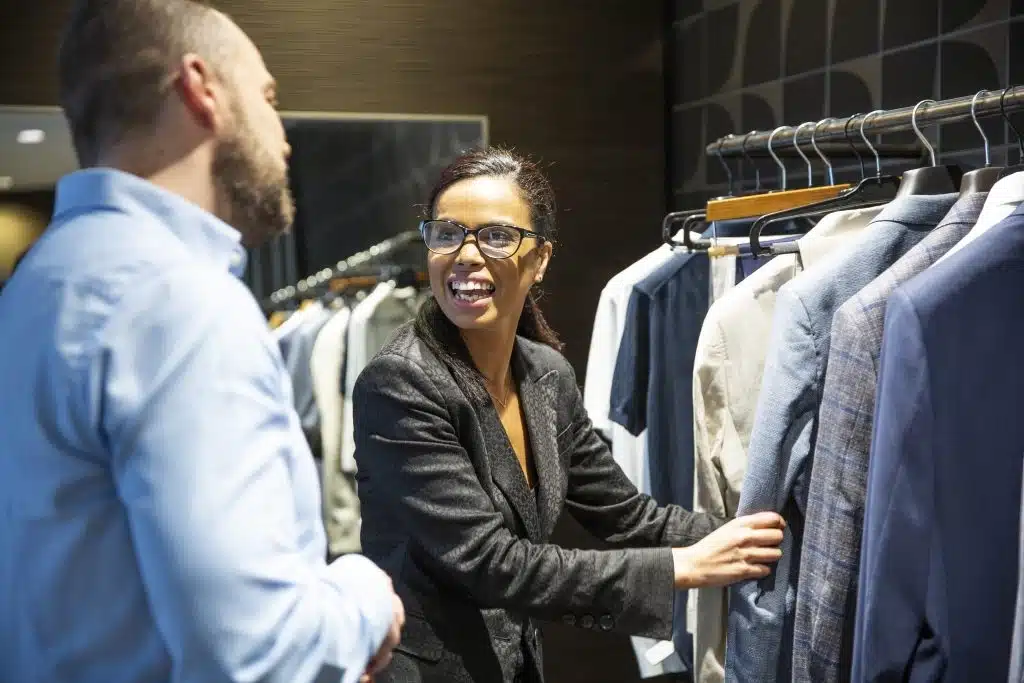 As we accelerate rapidly into this increasingly digital world, retailers must consider how they maintain human connection as a key pillar of their customer strategy. Today they have the opportunity to equip their store associates with the right technology to allow them to deliver these surprise and delight moments to their customers wherever they are.
At Proximity Insight, we've been helping retailers to do this since 2014, and we know just how powerful the personal approach can be whether you are selling clothing, accessories, jewellery, beauty products, home furnishings or electronics. Any purchase where an associate can help articulate the benefits, and therefore the emotional outcome of something, in the language of the customer is an opportunity for clienteling.
Here's some key things that we've learnt about the art of clienteling along the way, and if anything, are more relevant now than ever before:
1. Personal is powerful
The personal approach works. We consistently see significantly higher open rates (50%-70%), higher response rates (17%-20%) and most important of all, higher click through and conversion rates when customers are contacted by an associate using our personal outreach capabilities compared to standard marketing automation. We aren't advocating that all brands do this for all customers: rather, associates contact certain segments of your customers or based on certain triggers (lapsed customer, anniversary dates, post-purchase follow-ups) in order to really add value both to the customer and the retailer.
2. Customers want human interactions
We are social beings by nature, and the majority of a brand's top-spending customers historically will have purchased mainly in-store and will have a personal relationship with one or a few of your associates. This relates back to the psychology of consumer behaviour: loyalty with a brand is often tied in with a sense of belonging or social connection, and your associates play a crucial role here. Enabling your associates to continue to nurture these relationships with your key clients wherever the associate or customer happens to be will become a key part of many retailers' strategy in 2021 and beyond.
3. Technology unlocks your associates' true potential
A couple of years ago, one of our customers had a store refurbishment. Whilst the store was closed, their associates continued to work remotely and reach out to their clients and help them with their needs. The result: they overachieved their sales targets whilst the store was closed! Providing your associates with the tools to be able to serve the customer, wherever they are, is the key to unlocking their potential and transforming them into customer keepers. This is fundamentally a mindset shift and needs to be driven from the top down and span across Retail Operations, Marketing, Digital and L&D. But get the combination right, and you will see just how much revenue your associates are capable of driving across all channels.
4. The rise of the freelance sellers
A trend we are seeing in several regions right now is the growing number of brands looking to sell direct to consumers leveraging the growing gig economy. Currently, COVID-19 continues to have a devastating impact on jobs, particularly within the retail, travel and hospitality sectors. What this does provide, however, is a pool of skilled individuals available for brands to tap into to help them reach new customers or serve existing customers in a more personal, local, or knowledgeable way. Freelance stylists, make-up artists, health and wellbeing coaches, interior designers…do these people represent a new growth channel for brands to reach their target customers?
As winter approaches and we brace ourselves for further waves of disruption to our daily lives, retailers will deliberate how they will ensure they are on the right side of the financial chasm come Q1 next year. The key to survival? Understanding that within their organisations today they employ highly capable, highly motivated customer keepers that given the opportunity will help them survive and thrive in this new era of digitally-led retail.
click here to see how our Essential Brand Toolkit can help your brand engage with customers wherever they are